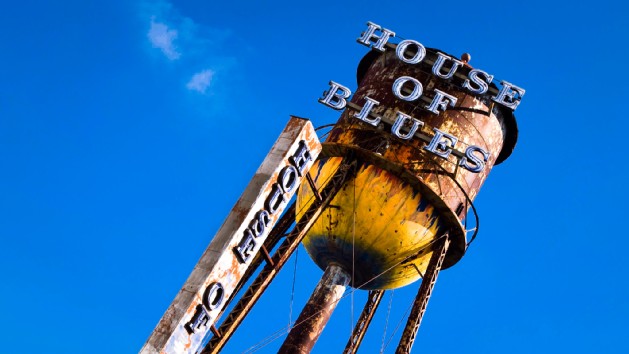 See a live music concert starring some of today's top talent and then stay and dance the night away.
Live Shows
Get into the rhythm with world-famous musicians and the best up-and-coming acts. Performing a range of eclectic beats, bands range from the rowdiest rock 'n' roll to reverent gospel music. Styles include R&B, Latin, reggae, metal, hip-hop and, of course, the blues.
But the party's just getting started! Join us on the dance floor and strut your stuff to the hottest hits!
The Iconic Décor
"In Blues We Trust" declares the entrance to this colorful, eclectic building that resembles a general store in the hills of Louisiana. Mosaics and kitschy artwork decorate the interior. The hall itself holds up to 2,000 guests!
Dining at the House of Blues
Want to dine before the show? The House of Blues restaurant Crossroads offers all kinds of soulful eats with free live entertainment each night.
And on Sunday, House of Blues showcases stirring gospel performances amid a mouthwatering brunch.
---
Tickets
For a calendar of upcoming concerts and to purchase tickets, visit the Orlando venue on the House of Blues website.
Entertainment is subject to change.
---
Downtown Disney Parking
Parking is complimentary at the Downtown Disney area, which is really buzzing with excitement as it undergoes an expansion. We recommend arriving 60 minutes prior to your show time or reservation.
On our busiest days, just follow the signs to the overflow parking and enjoy our complimentary shuttle or a quick walk back to the Downtown Disney area.
Staying at a Walt Disney World Resort hotel? Take advantage of complimentary transportation by bus or boat. Many area accommodations also provide or arrange transportation to and from the Downtown Disney area.