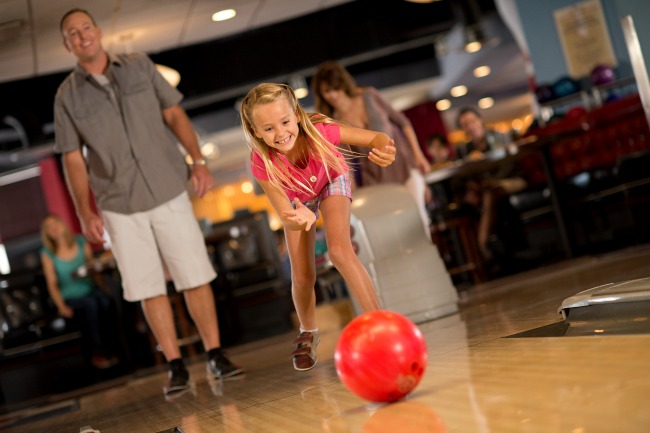 Rock n roll is all around you at this vintage, retro-style bowling alley that gives a fresh spin on dining, music, and entertainment. Whether you want to bowl before or after your meal, this indoor-outdoor restaurant spans two floors, has five bars, a billiards area, and 30 bowling lanes – and there's often live music!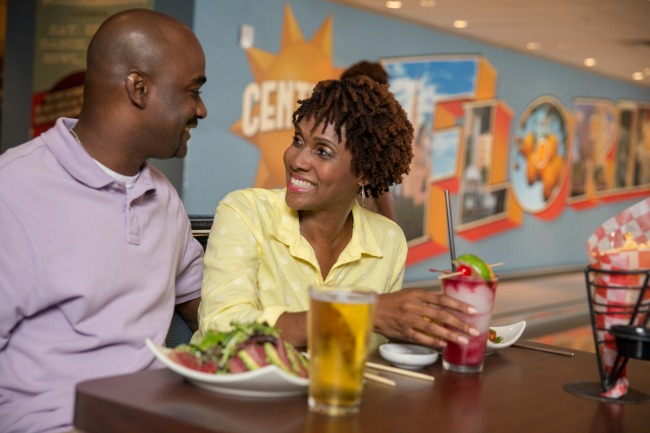 Open from 10:30am – 1am, Splitsville is 50,000 square-feet of pure fun. With a seemingly endless menu, there is something for even the pickiest of eaters. From burgers to fresh-rolled sushi, hand-tossed pizzas, and veggie bowls, everyone will be pleased.
Start your meal with amped-up bowling alley classics like loaded fries, macho nachos, and cheeseburger sliders. For those who have to eat gluten free, there is no shortage of choices! Grilled salmon with mango chutney, ahi tuna, spicy veggie bowl, and the fiesta chicken bowl are just a few of your many options.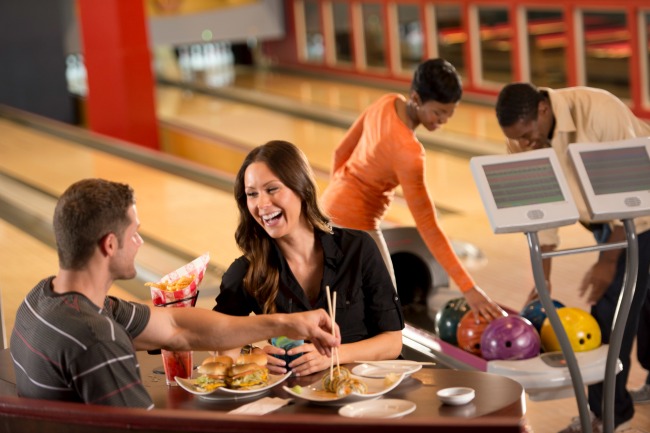 Save room for dessert so you can enjoy a Ghiradelli brownie a la mode, root beer float, or the super sundae, and you will surely be ready for a nap after a few rounds of bowling!
You can get to Disney Springs by the complimentary bus system, or you can park your car. Reservations are highly recommended and can be made up to 180 days in advance.